PARTNERS and clients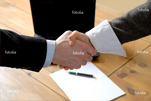 Partners
Atos Origin Services (M) Sdn Bhd
Our Solution Partners in this particular set of services include key industry business partners and ICT partners. iMIS InfoTech Sdn Bhd has a long term strategic partnership with Atos Origin providing the Assets Management and Planning System. This specific solution is used widely for Integrated Logistic Engineering Support (ILS) activities for major Naval Vessels around the world.
SMA Australia Pty Ltd

SMA Australia Pty Ltd is Australia's largest and most successful Defence Project and Integrated Logistic Support (ILS) Management Services Company with capabilities including ILS services, technical support services, technical documentation and illustration services, source data collection, printing facilities and naval design and engineering.

SMA has extensive experience in the management and operation of a wide variety of sophisticated equipment in both Defence and commercial applications. They provide world-class training, documentation, logistic support and maintenance analysis services, delivered by skilled professionals, in accordance with key performance standards underpinned by strong client relationships.
Clients
The Royal Malaysian Navy is one of the key users of this specific application system. iMIS InfoTech Sdn Bhd is the sole service provider in the country for this solution and have extensive expertise in the above mentioned activities for Defence, Naval and Maritime Industry.


PRIMARY MARKETS
We focus on the following market segments:-
Defense and Aerospace Industry
Maritime and Shipping Industry
Oil and Gas Industry
Transportation and Communication Industry
Public Sector ( Government, Semi/Quasi Govt.)
Financial Services Industry

We have a proven client relationship model that provides rapidly deployable solutions, expert resources to support the business growth and improve business efficiency
Contact Us
iMIS InfoTech Sdn Bhd

Level 16, Pavilion Tower,
Jalan Raja Chulan,
50200 Kuala Lumpur,
Malaysia.
Tel:
+603 2182 9668
Fax
: +603 2182 9797
Email:
info@imis-infotech.com