product & Services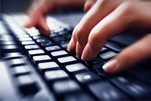 Our services provide organizations with the capabilities and flexibilities to deal with current and future business challenges. Our organization services portfolio focus on areas such as
- Applications Management and Integration,
- Business Process Outsourcing,
- ICT Operations Outsourcing, and
- ICT Managed Services
The main objective is to assist our clients to improve their Key Performance Measurements, Operational Objectives and Risk Mitigations, Automation of Business Processes for improvement, to increase flexibilities and improve business efficiencies.
LIST OF PRODUCTS AND SERVICES
Our current products and services offering, but not limited to, includes:
Integrated Logistics Engineering Support Solutions and Services
Shipyard Management Solution
Integrated Logistic Support Deployment and Training
Enterprise Assets Management and Planning Solution
Enterprise Imaging and Document Management Services
Enterprise Spend Management Solution, including Consultancy, Planning and Project Implementation Services
ICT Program Management (PMO) Services
Enterprise Applications Integration Solutions (Service Oriented Architecture – SOA)
ICT Strategic and Planning Consultancy Services
Strategic IT Outsourcing and Managed Services
Business Process Outsourcing Services
Solutions Development

We are currently providing ICT Managed Services to our major Clients, on Ship Maintenance and Repairs, In-Service Support Management and ICT Infrastructure and Network Support. We also provide support and services for the required Application Solution to manage some of the following functions:
Ship Maintenance and Planned Maintenance Support Services;
Ship Spares and Supply Management;
Ship Configuration Management and Technical Documentation;
Document Management;
ICT Project Management Services;
Ship Personnel and Training Management;
Mission Management;
ICT Infrastructure and Server Maintenance;
System and Network Management of the System;
Users Training and IT Operations Management

Why Are We Different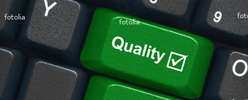 Our competitive advantage is that we have a team of management who:
1. Understand business and Information Management to strategically improve the business processes
2. Have very sound knowledge on defence, financial, maritime, aerospace and government industries
3. Is willing to listen and work collaboratively with clients to achieve the business goals and reap benefits
The company has already established a number of strategic Technology partnerships with key solution providers in the industry. Most of all, iMIS InfoTech has the first market mover advantage in Logistic Engineering Information solution, Maintenance and Supply solution and services for Maritime and Aerospace industry in line with government's aspiration to develop in-country expertise in this niche industry.
Contact Us
iMIS InfoTech Sdn Bhd

Level 16, Pavilion Tower,
Jalan Raja Chulan,
50200 Kuala Lumpur,
Malaysia.
Tel:
+603 2182 9668
Fax
: +603 2182 9797
Email:
info@imis-infotech.com